Need help with product support?
Novo Nordisk offers programs and tools to support you along your journey. Product support is available through the NovoSecure™ program to help qualifying patients.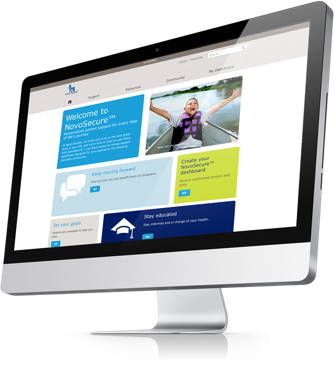 Get help with co-pay costs for Novoeight®.a

Apply for the Product Assistance Program by downloading and completing the form, or call 1-844-NOVOSEC (1-844-668-6732) for more information.b

To learn more about our trial prescription program, please call 1-844-NOVO-SEC (1-844-668-6732) to speak with a NovoSecure™ Specialistc
aNovo Nordisk Hemophilia and Rare Bleeding Disorders Copay/Coinsurance Terms and Conditions:
Enrolled patients are eligible for up to $12,000 in co-pay/coinsurance assistance per calendar year for each NNI hemophilia or rare bleeding disorder product. Assistance is retroactive to 60 days. Patients must be commercially insured and may not be participating in any government, state, or federally funded medical or prescription benefit programs, including Medicare, Medicaid, Medigap, VA, DOD, and TRICARE, including patients who participate in a managed Medicaid program or have Medicaid as secondary insurance. Uninsured, cash-paying patients are not eligible to participate. Patients are eligible to receive co-pay/coinsurance assistance on an annual basis (12 months). Offer good only in the USA, Puerto Rico, Guam, Saipan, and Virgin Islands with participating pharmacies and cannot be redeemed at government-subsidized clinics. Void where taxed, restricted, or prohibited by law. Absent a change in Massachusetts law, effective July 1, 2019, the Savings Card will no longer be valid for residents of Massachusetts. Patient is responsible for complying with any insurance carrier co-payment disclosure requirements, including disclosing any savings received from this program. Re-confirmation of information may be requested periodically to ensure accuracy of data and compliance with terms. This is not an insurance program. Novo Nordisk reserves the right to rescind, revoke, or amend this offer without notice at any time. Non-medication expenses, such as ancillary supplies or administration-related costs, are not eligible. Must have a current prescription for an FDA-approved indication.
bThe Novo Nordisk Patient Assistance Program (PAP) is administered by NovoSecure™. To qualify for the PAP, patients must demonstrate financial need and must have attempted to find alternative reimbursement. Several factors are considered in evaluating financial need, including cost of living, size of household, and burden of total medical expenses. If the applicant qualifies under the PAP guidelines, a limited supply of the requested medication(s) will be shipped to the patient. Patients who qualify for PAP may be eligible to receive the prescribed Novo Nordisk product, for up to 1 year from the approval date. Product limits vary.
cPatients who have been prescribed a Novo Nordisk hemophilia and rare bleeding disorder product for an FDA-approved indication, and who have commercial insurance, may be eligible to receive a limited supply of free product. Patient is not eligible if he/she participates in or seeks reimbursement or submits a claim for reimbursement to any federal or state healthcare program with prescription drug coverage, such as Medicaid, Medicare, Medigap, VA, DOD, TRICARE, or any similar federal or state health care program. Product is provided at no cost to the patient and is not contingent on any product purchase. Physician and patient shall not: (1) bill any third-party for the free product, or (2) resell the free product.
Educational resources for you.

These materials can help you start and manage your treatment.
Team Novo8™ understands.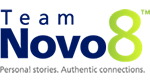 Team members are on a mission to inspire others.
Have a question for us?

Novo Nordisk representatives are a great source of information.